October 3 - October 24, 2018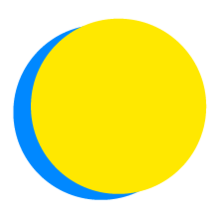 October 3 - October 24, 2018
Fentress Denver
Fentress Architects
POINTS TOTAL
0

TODAY

0

THIS WEEK

2,273

TOTAL
team impact
UP TO

227

disposable cups

not sent to the landfill

UP TO

1.0

documentary

watched

UP TO

5.0

locally sourced meals

consumed

UP TO

360

minutes

of additional sleep

UP TO

426

minutes

spent exercising

UP TO

750

minutes

spent learning

UP TO

115

minutes

being mindful

UP TO

210

plastic bottles

not sent to the landfill

UP TO

41

plastic straws

not sent to the landfill

UP TO

22

pounds

waste composted

UP TO

5.0

pounds of paper

have been saved
October 22 at 12:01 PM

Just a few more days... on the home stretch! 

October 15 at 1:15 PM

I beautiful fall day to get our eco challenge on! 

October 13 at 1:47 PM

It feels good to give back to Mother Nature everyday. 

October 8 at 8:01 PM

 Decluttering has been such an amazingly cleansing process!

October 8 at 7:50 AM

I didn't do a ton this weekend but I'm back on it today! 

October 5 at 3:23 PM

Going strong in day three... are you?

October 5 at 2:16 PM

Sometimes small (and easy) changes can and do make a difference.

October 3 at 1:30 PM

By practicing gratitude you become more present in your life. You understand more about the things that bring you joy resulting in more happiness brought to world around you. 

October 3 at 1:26 PM

For sure! I'll set up some walks with my friend and her son that live close by. 

October 3 at 1:20 PM

Excited to start the Eco Challenge today! 
11 Team Members
Recently active team members
October 24, 2018

Completed More Than One Daily Action on 10/24/18

October 24, 2018

Completed More Than One Daily Action on 10/24/18

October 24, 2018

Completed More Than One Daily Action on 10/24/18

October 23, 2018

Recruited a Teammate

October 23, 2018

Completed Actions Assessment

October 21, 2018

Completed More Than One Daily Action on 10/21/18

October 6, 2018

Completed Actions Assessment

September 20, 2018

Completed Actions Assessment

September 20, 2018

Credited %{inviter} for a Referral

August 28, 2018

Completed Actions Assessment
Competitions