October 3 - October 24, 2018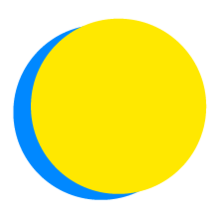 October 3 - October 24, 2018
The Captain Planet Project
Susquehanna University
POINTS TOTAL
0

TODAY

0

THIS WEEK

1,077

TOTAL
team impact
UP TO

20

disposable cups

not sent to the landfill

UP TO

67

meatless or vegan meals

consumed

UP TO

4.0

miles

not traveled by car

UP TO

4.0

miles

traveled by bike

UP TO

180

minutes

of additional sleep

UP TO

220

minutes

spent exercising

UP TO

42

minutes

spent learning

UP TO

200

minutes

spent outdoors

UP TO

620

minutes

being mindful

UP TO

1,040

minutes

not spent in front of a screen

UP TO

32

plastic bottles

not sent to the landfill

UP TO

17

plastic straws

not sent to the landfill

UP TO

135

pounds of CO2

have been saved

UP TO

6.0

pounds of paper

have been saved

UP TO

2.0

more servings

of fruits and vegetables
October 26 at 6:28 AM

Because you have to be able to think of what to do, you can't just be mundane and say "I won't do this. I won't do that." You have to be able to creatively think of work around's for it.

October 26 at 6:27 AM

I tend to be using my time a lot more freely and I don't feel as much stress when it comes to my emails, since when I check them I usually have all of the information that I need for the day ahead, whereas before I was always nervously checking it to make sure that nothing would pop up out of the blue.
12 Team Members
Recently active team members
October 23, 2018

Completed EcoLearner One-Time Action

October 22, 2018

Completed More Than One Daily Action on 10/22/18

October 20, 2018

Completed More Than One Daily Action on 10/20/18

October 15, 2018

Completed More Than One Daily Action on 10/15/18

October 13, 2018

Recruited %{invitee}

October 11, 2018

Completed One Daily Action on 10/11/18

October 11, 2018

Completed More Than One Daily Action on 10/11/18

October 10, 2018

Completed More Than One Daily Action on 10/10/18

October 7, 2018

Joined a Team

October 8, 2018

Joined a Team
Competitions