October 3 - October 24, 2018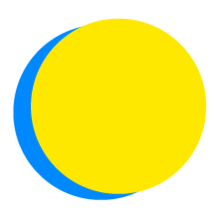 Debra A
POINTS TOTAL
0

TODAY

0

THIS WEEK

30

TOTAL
Simplicity
Go for a Daily Walk
I will take a walk for 15 minutes each day.
Simplicity
Eat Mindfully
I will eat all of my meals without distractions, e.g., phone, computer, TV, or newspaper.
Health
Audit Toxic Cleaning Products in my Home
I will spend 10 minutes researching toxic chemicals found in cleaning supplies and personal care products and remove them from my home.
Simplicity
Less Screen Time
I will replace 30 minute(s) of screen time each day with other activities.
Health
Healthy Sleep
Effectively working for sustainability requires self care! I will commit to getting 30 more minute(s) of sleep each night to achieve at least 7 hours per night.
Nature
Support Local Pollinators
At least 30% of crops and 90% of flowering plants rely on pollinators to produce fruit. I will spend 10 minutes researching which plants support local native pollinators and plant some in my yard.
Health
Happiness
I will write down three things every day that I am grateful for, or send one email every day thanking or praising someone.
Reflection, encouragement, and relationship building are all important aspects of getting a new habit to stick.
Share thoughts, encourage others, and reinforce positive new habits on the Feed.
To get started, share "your why." Why did you join the challenge and choose the actions you did?