October 3 - October 24, 2018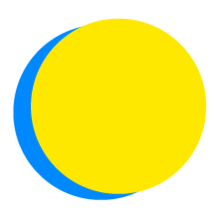 Thanya Aathavan
Points Total
0

Today

0

This Week

506

Total
Participant Impact
up to

1

documentaries

watched

up to

450

minutes

spent learning

up to

18

plastic containers

not sent to the landfill

up to

6

pounds

waste composted

up to

10

whole food meals

consumed
Nature
Support Local Pollinators
At least 30% of crops and 90% of flowering plants rely on pollinators to produce fruit. I will spend 30 minutes researching which plants support local native pollinators and plant some in my yard.
Health
Learn About Local Environmental Justice Concerns
I will spend 30 minutes researching environmental justice concerns in my region, their causes, and local initiatives to address these concerns.
Health
Learn More about Food Deserts
I will spend 30 minutes learning about food deserts and find out how I can advocate for healthy and fresh food in my region.
Health
Support Pollution Reduction
I will spend at least 30 minutes learning about water and air quality issues in my area, how they are impacting human and environmental health, and how I can help.
Food
Whole Foods Diet
I will enjoy 2 meal(s) each day free of processed foods.
Food
Try a New Way to Prep
I will try a new method of food preparation, such as canning, pickling, or baking bread.
Health
Go get a check up
I will make an appointment for my annual physical.
Food
Watch a Documentary about Food Sovereignty
I will watch 1 documentary(ies) about food sovereignty: the right of local peoples to control their own food systems including markets, ecological resources, food cultures and production methods.
Health
Happiness
I will write down three things every day that I am grateful for, or send one email every day thanking or praising someone.
Health
Know My health
I will get my Core Four Biometrics tests (blood pressure, cholesterol, blood sugar and BMI).
Waste
Reduce Single-Use Disposables
Historically, marginalized and low-income communities live closer to landfills, contributing to a multitude of health problems. I will find out how I can limit single-use items and do my best to limit the waste I generate.
Waste
Advocate For More Food Packaging Options
I will advocate for alternatives to single-use packaging at local grocery stores, markets, at work, or on campus.
Waste
Compost Food Waste
I will avoid sending up to .69 lbs (.31 kg) of food waste to the landfill each day by composting my food or learning how to.
Waste
Recycle Everything I Can
Contamination prevents what is recyclable from being recycled. I will spend 30 minutes researching and recycling all materials that are accepted by local haulers or drop stations in my community.
Waste
Find Local Recycling Depots
I will spend at least 30 minutes finding out where to recycle the recyclable items that I can't put in my curbside bin.