October 3 - October 24, 2018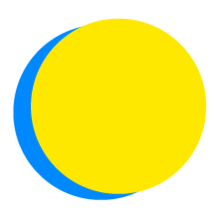 Gemini Abad
Points Total
0

Today

0

This Week

114

Total
Participant Impact
up to

11

disposable cups

not sent to the landfill

up to

11

pounds of paper

have been saved

up to

11

plastic containers

not sent to the landfill

up to

11

plastic straws

not sent to the landfill
Waste
Choose Two-Sided Printing
I will save up to .21 lbs (.09 kg) of paper each day by switching from one-sided printing to two-sided.
Waste
Reduce Single-Use Disposables
Historically, marginalized and low-income communities live closer to landfills, contributing to a multitude of health problems. I will find out how I can limit single-use items and do my best to limit the waste I generate.
Waste
Use a Reusable Mug
I will avoid sending 1 disposable cup(s) to the landfill each day by using a reusable mug.
Waste
Use Reusable Bags
I will not accept any disposable bags when making purchases.
Waste
Skip the Straw
Plastic bags and small plastic pieces like straws are most likely to get swept into our waterways. I will keep 1 plastic straw(s) out of the landfill and ocean each day by refusing straws or using my own glass/metal straw.