October 3 - October 24, 2018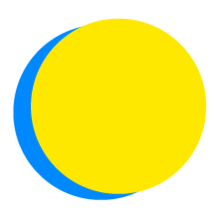 Rev. amos acree
Points Total
0

Today

0

This Week

67

Total
Health
Learn About Local Environmental Justice Concerns
I will spend 10 minutes researching environmental justice concerns in my region, their causes, and local initiatives to address these concerns.
Transportation
Drive Less
I will cut my car trip mileage by only taking necessary trips.
Health
Happiness
I will write down three things every day that I am grateful for, or send one email every day thanking or praising someone.
Food
Whole Foods Diet
I will enjoy 1 meal(s) each day free of processed foods.
Energy
Choose LED Bulbs
I will replace 8 incandescent lightbulb(s) with Energy Star-certified LED bulbs, saving up to $14 per fixture per year.
Energy
Adjust the Thermostat
I will adjust my thermostat down 2 degrees from usual when I use the heat, and up 2 degrees when I use air conditioning.
Energy
Turn it off
I will keep lights, electronics, and appliances turned off when not using them.
---

I have long been non-user of plastic straws, recycling paper, plastic, glass, cans on weekly basis; as retired clergy still do most of any work I have to do preparing for supply preaching/teaching at home; my cars average around 33 miles gallon around town and more on longer trips.  In church I am part of the Green Chalice program and each month during Children's Word we do "Green Chalice" presentation;  Our church has banned all styrofoam for all users of facility, and encourage non-use one-time plastic ware/dinnerwear.  Also offered prayers for 21 youth who have sued Federal Government for not doing anything about climate change, and encouraged voters to vote for environmentally conscious politicians.