October 3 - October 24, 2018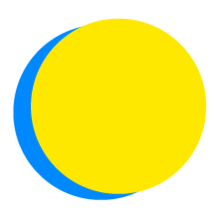 Genny Albertson
Points Total
0

Today

0

This Week

21

Total
Waste
Use a Reusable Mug
I will avoid sending 2 disposable cup(s) to the landfill each day by using a reusable mug.
Water
5-Minute Showers
I will save up to 20 gallons (75 L) of water each day by taking 5-minute showers.
Water
Say No to Plastic Straws
An estimated 71% of seabirds and 30% of turtles have been found with plastics in their stomachs. When they ingest plastic, marine life has a 50% mortality rate. By asking for no straw when placing a drink order, I will keep 1 plastic straw(s) of out of the ocean each day.
Waste
Skip the Straw
Plastic bags and small plastic pieces like straws are most likely to get swept into our waterways. I will keep 1 plastic straw(s) out of the landfill and ocean each day by refusing straws or using my own glass/metal straw.
Waste
Use a Reusable Water Bottle
I will keep 3 disposable plastic bottle(s) from entering the waste stream by using a reusable water bottle.