October 3 - October 24, 2018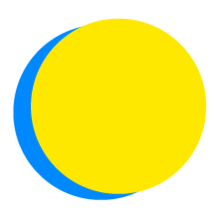 ashley alred
"I am going to try to learn as much as I can!"
Points Total
0

Today

0

This Week

536

Total
Participant Impact
up to

3.0

miles

not traveled by car

up to

72

pounds of CO2

have been saved

up to

1.0

energy audits

conducted

up to

2.0

lightbulbs

replaced

up to

3.0

minutes

being mindful

up to

15

minutes

spent exercising

up to

9.0

more servings

of fruits and vegetables

up to

16

minutes

spent outdoors

up to

140

minutes

spent learning
Health
Learn More about Food Deserts
I will spend 60 minutes learning about food deserts and find out how I can advocate for healthy and fresh food in my region.
Community
Volunteer in my Community
I will volunteer 10 hour(s) in my community during the challenge.
Health
Take Control
Both system and personal sustainability are important! I will develop a plan with my medical professionals to achieve my best health and live my life to the fullest.
Energy
Online Energy Audit
I will complete an online energy audit of my home, office, or dorm room and identify my next steps for saving energy.
Nature
Support Local Pollinators
At least 30% of crops and 90% of flowering plants rely on pollinators to produce fruit. I will spend 20 minutes researching which plants support local native pollinators and plant some in my yard.
Waste
Find Local Recycling Depots
I will spend at least 30 minutes finding out where to recycle the recyclable items that I can't put in my curbside bin.
Energy
Choose LED Bulbs
I will replace 2 incandescent lightbulb(s) with Energy Star-certified LED bulbs, saving up to $14 per fixture per year.
Health
More Fruits and Veggies
I will eat a heart healthy diet by adding 3 cup(s) of fruits and vegetables each day to achieve at least 4 cups per day.
Transportation
Drive Less
I will cut my car trip mileage by only taking necessary trips.
Nature
Explore My Area
I will explore at least one new hiking trail or nature walk in my area.
Nature
Keep a Nature Journal
I will journal each day about my experiences in nature.
Water
Mulch the Base of Trees and Plants
I will prevent water runoff and increase absorbency by mulching the base of plants and trees at my home or work.
Health
Happiness
I will write down three things every day that I am grateful for, or send one email every day thanking or praising someone.
Health
Audit Toxic Cleaning Products in my Home
I will spend 30 minutes researching toxic chemicals found in cleaning supplies and personal care products and remove them from my home.
Nature
Go for a Daily Walk
I will take a 5-minute walk outside each day.
Community

Volunteer in my Community

What is one thing you can do to help your community become more sustainable?

---

I love doing this! I wish we had more opportunities 

Energy

Online Energy Audit

What most interested or surprised you about your own energy footprint?

---

I have done these before, back in college and it turns out that my levels have increase rather than decreased :( Many lifestyle changes since then! 

Health

Audit Toxic Cleaning Products in my Home

To what extent do you believe that environmental factors contribute to your own health or issues with health?

---

I love vinegar and Baking Soda!!!! 

Nature

Support Local Pollinators

Why is it important to take care of pollinators?

---

My friend does this, and I want to copy some of her plants as well as use ones I learned through this exercise! 

Health

Learn More about Food Deserts

What are the implications of access to nutritious food for a community?

---

This topic was completely foreign to me! I am happy to learn something new! 

How do environmental health, community health, and your personal health intersect?

---

I need to lose some weight! 

How can spending more time outdoors enhance your sense of place?

---

I kinda made up a trail as I live in the country and there are no designated trails! :)

Water

Mulch the Base of Trees and Plants

Where are your nearest natural bodies of water? How might they be affected by runoff?

---

I actually saved having to bag up leaves that I was already raking! ^_^

Waste

Find Local Recycling Depots

Our ability to recycle certain things ebbs and flows based upon many factors. Luckily there are places that accept uncommon things to recycle or dispose of in a less harmful way. What did you find when looking for places to recycle items that can't be recycled in your curbside bin?

---

There are not a lot of potions as I live so far out in the country, but I found some!

Changing lightbulbs is an excellent first step toward energy efficiency! In what other ways can you exercise your civic duty to protect the environment and reduce carbon emissions?

---

My husband asked me to do this a while back and I forgot. This challenge reminded me ;)