October 3 - October 24, 2018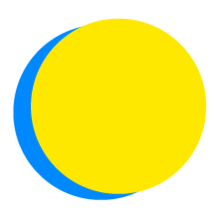 Kimberly Applin
"Life is great go out and take a long walk."
Points Total
0

Today

0

This Week

280

Total
Participant Impact
up to

9.0

disposable cups

not sent to the landfill

up to

6.0

plastic bottles

not sent to the landfill

up to

3.0

plastic straws

not sent to the landfill

up to

4.0

pounds

waste composted

up to

1.0

documentaries

watched

up to

110

minutes

spent learning
Energy
Upgrade My Windows
I will upgrade the windows or weatherstripping in my home or office to reduce air leaks and save on energy costs.
Food
Meet My Local Farmers
I will visit my nearest farm to find out who produces my food, and will learn about the quality of life of those who produce my food in other regions of the world to make better choices when I shop.
Food
Plant an Herb Garden
I will plant an herb garden in my home, workplace, or dorm room.
Food
Watch a Documentary about Food Sovereignty
I will watch 1 documentary(ies) about food sovereignty: the right of local peoples to control their own food systems including markets, ecological resources, food cultures and production methods.
Waste
Use a Reusable Water Bottle
I will keep 3 disposable plastic bottle(s) from entering the waste stream by using a reusable water bottle.
Waste
Use a Reusable Mug
I will avoid sending 3 disposable cup(s) to the landfill each day by using a reusable mug.
Waste
Advocate For More Food Packaging Options
I will advocate for alternatives to single-use packaging at local grocery stores, markets, at work, or on campus.
Waste
Use Reusable Bags
I will not accept any disposable bags when making purchases.
Waste
Skip the Straw
Plastic bags and small plastic pieces like straws are most likely to get swept into our waterways. I will keep 3 plastic straw(s) out of the landfill and ocean each day by refusing straws or using my own glass/metal straw.
Waste
Compost Food Waste
I will avoid sending up to .69 lbs (.31 kg) of food waste to the landfill each day by composting my food or learning how to.
New to composting? Be sure to check out the action resource links to learn tips and more about it. As you transition from throwing food away to composting, what do you notice about how much you are tossing? Do you know how your compost will be used and the benefits it has on the environment?

---

I only make engough food for that meal.  Try to take the leftovers to work next day.

How could you incorporate other "R's" -- reduce, reuse, refuse, repair, repurpose, etc. -- into your lifestyle?

---

I reshaped my planter box from a square box to a triangle box.

---

Started a vegetable garden.