October 3 - October 24, 2018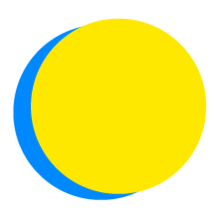 Kim Baldwin
Points Total
0

Today

0

This Week

37

Total
Food
Meet My Local Farmers
I will visit my nearest farm to find out who produces my food, and will learn about the quality of life of those who produce my food in other regions of the world to make better choices when I shop.
Food
Weekly Meal Planning
I will reduce food waste and save money by planning a weekly menu, only buying the ingredients I need.
Food
Watch a Documentary about Food Sovereignty
I will watch 1 documentary(ies) about food sovereignty: the right of local peoples to control their own food systems including markets, ecological resources, food cultures and production methods.
Waste
Reduce Single-Use Disposables
Historically, marginalized and low-income communities live closer to landfills, contributing to a multitude of health problems. I will find out how I can limit single-use items and do my best to limit the waste I generate.
Food
Whole Foods Diet
I will enjoy 1 meal(s) each day free of processed foods.