October 3 - October 24, 2018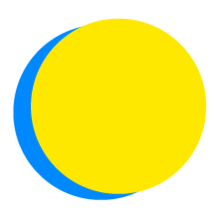 tylor barriera
Points Total
0

Today

0

This Week

291

Total
Participant Impact
up to

18

meatless or vegan meals

consumed

up to

3.0

plastic straws

not sent to the landfill

up to

0.0

public officials or leaders

contacted

up to

460

minutes

spent learning
Food
Advocate for More Food Options
I will advocate for local and/or organic food options at work or on campus.
Food
Meet My Local Farmers
I will visit my nearest farm to find out who produces my food, and will learn about the quality of life of those who produce my food in other regions of the world to make better choices when I shop.
Health
Learn About Local Environmental Justice Concerns
I will spend 460 minutes researching environmental justice concerns in my region, their causes, and local initiatives to address these concerns.
Health
Happiness
I will write down three things every day that I am grateful for, or send one email every day thanking or praising someone.
Waste
Skip the Straw
Plastic bags and small plastic pieces like straws are most likely to get swept into our waterways. I will keep 3 plastic straw(s) out of the landfill and ocean each day by refusing straws or using my own glass/metal straw.
Food
Choose Organic Ingredients
I will enjoy 0 meal(s) cooked with organic ingredients each day.
Food
Reduce Animal Products
I will enjoy 3 meatless meal(s) and/or 3 vegan meal(s) each day this week.
Water
Insulate Water Pipes and Water Heater
I will avoid wasting water while waiting for the shower or sink to heat up.
---

i learn everyday about the environment in school.