October 3 - October 24, 2018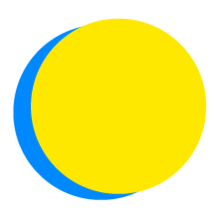 Bhuwan Bhatt
Points Total
0

Today

0

This Week

7

Total
Waste
Personal Waste Audit
I will collect all of my unrecyclable, non-compostable trash to raise my awareness of how much I send to the landfill.
Waste
Go Paperless
I will reduce the amount of paper mail that I receive by opting into paperless billing and ending unwanted subscriptions.
Waste
Compost Food Waste
I will avoid sending up to .69 lbs (.31 kg) of food waste to the landfill each day by composting my food or learning how to.
Waste
Reduce Single-Use Disposables
Historically, marginalized and low-income communities live closer to landfills, contributing to a multitude of health problems. I will find out how I can limit single-use items and do my best to limit the waste I generate.
Waste
Use Reusable Bags
I will not accept any disposable bags when making purchases.
Waste
Skip the Straw
Plastic bags and small plastic pieces like straws are most likely to get swept into our waterways. I will keep 5 plastic straw(s) out of the landfill and ocean each day by refusing straws or using my own glass/metal straw.
Health
Exercise Daily
Exercise is a great stress blaster! I will exercise for 1hr minute(s) each day.
How can you incorporate other personal values (like quality time with friends or spending time in nature) into your exercise routine?

---

We can spend time at jim.