October 3 - October 24, 2018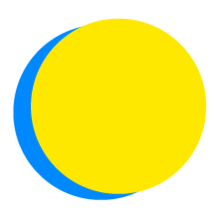 William Blackmore
Points Total
0

Today

0

This Week

13

Total
Waste
Recycle Everything I Can
Contamination prevents what is recyclable from being recycled. I will spend 60 minutes researching and recycling all materials that are accepted by local haulers or drop stations in my community.
Waste
Reduce Single-Use Disposables
Historically, marginalized and low-income communities live closer to landfills, contributing to a multitude of health problems. I will find out how I can limit single-use items and do my best to limit the waste I generate.
Health
Go get a check up
I will make an appointment for my annual physical.
Transportation
Improve a Bus Stop
I will improve a bus stop in my neighborhood by posting the stop schedule, adding seating or shelter, adding art or flowers, picking up litter, or some other small improvement.
Transportation
Choose a Carbon Offset
If buying a plane ticket, I will also buy a carbon offset.
Waste
Use a Reusable Mug
I will avoid sending 3 disposable cup(s) to the landfill each day by using a reusable mug.
Health
Take Control
Both system and personal sustainability are important! I will develop a plan with my medical professionals to achieve my best health and live my life to the fullest.
Health
Learn About Local Environmental Justice Concerns
I will spend 30 minutes researching environmental justice concerns in my region, their causes, and local initiatives to address these concerns.
Health
Know My health
I will get my Core Four Biometrics tests (blood pressure, cholesterol, blood sugar and BMI).
Energy
Switch to Cold Water
I will switch to washing my clothes in cold water, saving up to 1,600 lbs of C02 over the course of the next year.
Waste
Skip the Straw
Plastic bags and small plastic pieces like straws are most likely to get swept into our waterways. I will keep 5 plastic straw(s) out of the landfill and ocean each day by refusing straws or using my own glass/metal straw.
Energy
Choose LED Bulbs
I will replace 15 incandescent lightbulb(s) with Energy Star-certified LED bulbs, saving up to $14 per fixture per year.
Waste
Find Local Recycling Depots
I will spend at least 30 minutes finding out where to recycle the recyclable items that I can't put in my curbside bin.
Waste
Use a Reusable Water Bottle
I will keep 10 disposable plastic bottle(s) from entering the waste stream by using a reusable water bottle.
Energy
Choose Clean/Renewable Energy
I will sign up for my utility company's clean/renewable energy option.