October 3 - October 24, 2018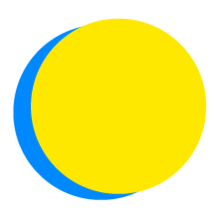 Chris Brown
POINTS TOTAL
0

TODAY

0

THIS WEEK

387

TOTAL
participant impact
UP TO

18

disposable cups

not sent to the landfill

UP TO

54

plastic bottles

not sent to the landfill

UP TO

18

plastic straws

not sent to the landfill
Waste
Use a Reusable Water Bottle
I will keep 3 disposable plastic bottle(s) from entering the waste stream by using a reusable water bottle.
Waste
Use a Reusable Mug
I will avoid sending 1 disposable cup(s) to the landfill each day by using a reusable mug.
Waste
Use Reusable Bags
I will not accept any disposable bags when making purchases.
Waste
Carry my Trash
I will carry all of my unrecyclable, non-compostable trash with me to raise my awareness of how much I send to the landfill.
Waste
Skip the Straw
Plastic bags and small plastic pieces like straws are most likely to get swept into our waterways. I will keep 1 plastic straw(s) out of the landfill and ocean each day by refusing straws or using my own glass/metal straw.
Reflection, encouragement, and relationship building are all important aspects of getting a new habit to stick.
Share thoughts, encourage others, and reinforce positive new habits on the Feed.
To get started, share "your why." Why did you join the challenge and choose the actions you did?
REFLECTION QUESTION

What do you do if you find yourself in the situation of needing a bag for items but don't have a reuseable one with you? Carry things out in your hands? In a cart? Accept a disposable one? If you find yourself in this position often, what system could you put in place to try to establish this a successful habit?

---

Cart to the car where I left all my bags.