October 3 - October 24, 2018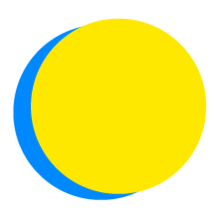 Aylin Bunk
Points Total
0

Today

0

This Week

152

Total
Participant Impact
up to

1.0

locally sourced meals

consumed

up to

12

meatless or vegan meals

consumed

up to

1.0

zero-waste meals

consumed

up to

6.0

plastic containers

not sent to the landfill

up to

1.0

documentaries

watched

up to

100

minutes

spent learning
Food
Watch a Documentary about Food Sovereignty
I will watch 1 documentary(ies) about food sovereignty: the right of local peoples to control their own food systems including markets, ecological resources, food cultures and production methods.
Food
Locally-Sourced Meals
I will source 1 meal(s) each day from local producers.
Food
Zero-Waste Cooking
I will cook 1 meal(s) with zero-waste each day
Food
Try a New Way to Prep
I will try a new method of food preparation, such as canning, pickling, or baking bread.
Waste
Carry my Trash
I will carry all of my unrecyclable, non-compostable trash with me to raise my awareness of how much I send to the landfill.
Waste
Reduce Single-Use Disposables
Historically, marginalized and low-income communities live closer to landfills, contributing to a multitude of health problems. I will find out how I can limit single-use items and do my best to limit the waste I generate.
Food
Reduce Animal Products
I will enjoy 5 meatless meal(s) and/or 1 vegan meal(s) each day this week.