October 3 - October 24, 2018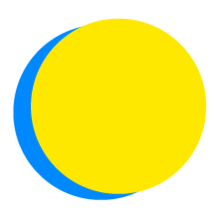 Linda Burke
Points Total
0

Today

0

This Week

18

Total
Waste
Find Local Recycling Depots
I will spend at least 15 minutes finding out where to recycle the recyclable items that I can't put in my curbside bin.
Waste
Go Paperless
I will reduce the amount of paper mail that I receive by opting into paperless billing and ending unwanted subscriptions.
Waste
Skip the Straw
Plastic bags and small plastic pieces like straws are most likely to get swept into our waterways. I will keep 1 plastic straw(s) out of the landfill and ocean each day by refusing straws or using my own glass/metal straw.
Waste
Choose Two-Sided Printing
I will save up to .21 lbs (.09 kg) of paper each day by switching from one-sided printing to two-sided.
Waste
Personal Waste Audit
I will collect all of my unrecyclable, non-compostable trash to raise my awareness of how much I send to the landfill.