October 3 - October 24, 2018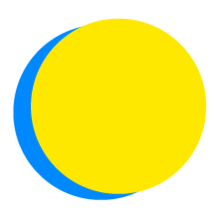 Michael Clark
POINTS TOTAL
0

TODAY

0

THIS WEEK

636

TOTAL
participant impact
UP TO

26

disposable cups

not sent to the landfill

UP TO

480

minutes

spent learning

UP TO

28

plastic bottles

not sent to the landfill

UP TO

14

plastic straws

not sent to the landfill

UP TO

16

pounds of CO2

have been saved

UP TO

1.0

waste audit

conducted
Food
Meet My Local Farmers
I will visit my nearest farm to find out who produces my food, and will learn about the quality of life of those who produce my food in other regions of the world to make better choices when I shop.
Food
Plant an Herb Garden
I will plant an herb garden in my home, workplace, or dorm room.
Waste
Find Local Recycling Depots
I will spend at least 60 minutes finding out where to recycle the recyclable items that I can't put in my curbside bin.
Health
Take Control
Both system and personal sustainability are important! I will develop a plan with my medical professionals to achieve my best health and live my life to the fullest.
Health
Know My health
I will get my Core Four Biometrics tests (blood pressure, cholesterol, blood sugar and BMI).
Waste
Personal Waste Audit
I will collect all of my unrecyclable, non-compostable trash to raise my awareness of how much I send to the landfill.
Waste
Go Paperless
I will reduce the amount of paper mail that I receive by opting into paperless billing and ending unwanted subscriptions.
Food
Try a New Way to Prep
I will try a new method of food preparation, such as canning, pickling, or baking bread.
Waste
Visit a Waste Management Facility
I will spend at least 60 minutes visiting a local dump/transfer station, material recovery facility, and/or landfill to learn about the waste stream.
Energy
Turn it off
I will keep lights, electronics, and appliances turned off when not using them.
Waste
Skip the Straw
Plastic bags and small plastic pieces like straws are most likely to get swept into our waterways. I will keep 1 plastic straw(s) out of the landfill and ocean each day by refusing straws or using my own glass/metal straw.
Waste
Use a Reusable Mug
I will avoid sending 2 disposable cup(s) to the landfill each day by using a reusable mug.
Health
Go get a check up
I will make an appointment for my annual physical.
Energy
Power Down the Computer
I will power down my computer and monitor when not using it for more than 2 hours, saving up to (1.1) lbs of CO2 each day that I do this.
Waste
Use a Reusable Water Bottle
I will keep 2 disposable plastic bottle(s) from entering the waste stream by using a reusable water bottle.
Reflection, encouragement, and relationship building are all important aspects of getting a new habit to stick.
Share thoughts, encourage others, and reinforce positive new habits on the Feed.
To get started, share "your why." Why did you join the challenge and choose the actions you did?
REFLECTION QUESTION

Food

Try a New Way to Prep

Canning and pickling food is a great way to have delicious summer fruits and vegetables all year round. Just make sure to follow the canning and pickling guidelines from the USDA. What are some foods that you would like to preserve and enjoy later in the year?

---

We tried a new method for canning tomatoes requiring a little less time.

REFLECTION QUESTION

Waste

Find Local Recycling Depots

Our ability to recycle certain things ebbs and flows based upon many factors. Luckily there are places that accept uncommon things to recycle or dispose of in a less harmful way. What did you find when looking for places to recycle items that can't be recycled in your curbside bin?

---

I was amazed that there are no glass recycling depots within 45 miles.