October 3 - October 24, 2018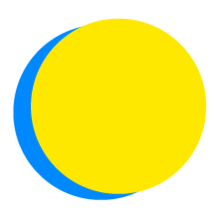 Cressy Cotton
Points Total
0

Today

0

This Week

26

Total
Waste
Reduce Single-Use Disposables
Historically, marginalized and low-income communities live closer to landfills, contributing to a multitude of health problems. I will find out how I can limit single-use items and do my best to limit the waste I generate.
Food
Try a New Way to Prep
I will try a new method of food preparation, such as canning, pickling, or baking bread.
Waste
Skip the Straw
Plastic bags and small plastic pieces like straws are most likely to get swept into our waterways. I will keep 1 plastic straw(s) out of the landfill and ocean each day by refusing straws or using my own glass/metal straw.
---

Switched from plastic ziploc bags for school lunches to paper sandwich bags.

---

My daughter and I collected over 500 cans and glass bottles to recycle for a fundraiser for her Theatre Arts class trip next Spring!

---

Skipped the straw at the Yardhouse last Wednesday and at lunch on Sunday!

---

Cressy Walton....you rock!!!