October 3 - October 24, 2018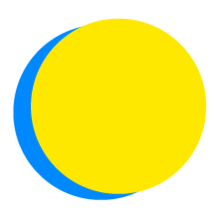 Ruth Darlington
Points Total
0

Today

0

This Week

181

Total
Participant Impact
up to

4.0

zero-waste meals

consumed

up to

1.0

hours

volunteered

up to

120

minutes

spent learning
Food
Zero-Waste Cooking
I will cook 1 meal(s) with zero-waste each day
Health
Exercise Daily
Exercise is a great stress blaster! I will exercise for 30 minute(s) each day.
Energy
Use an Energy Meter
I will use an energy meter to monitor my energy use and identify opportunities to save power.
Community
Support Native Communities
I will use the resource links provided and spend 120 minutes learning about the native populations that lived in my area prior to colonization, and what I can do to support those that still exist.
Energy
Donate to or Volunteer for Low-Income Solar Initiatives
Whether it's by donating or volunteering, I will research the benefits of low-income solar and find out how I can support low-income solar initiatives in my area.
Water
Install a Toilet Tank Bank
I will reduce the amount of water flushed and save up to 11 gallons (41 L) of water each day by installing a toilet tank bank.
Health
Happiness
I will write down three things every day that I am grateful for, or send one email every day thanking or praising someone.
Energy
Online Energy Audit
I will complete an online energy audit of my home, office, or dorm room and identify my next steps for saving energy.
Water
Install a Low-Flow Showerhead
I will save up to 15 gallons (56 L) of water a day by installing a low-flow showerhead.
Waste
Find Local Recycling Depots
I will spend at least 20 minutes finding out where to recycle the recyclable items that I can't put in my curbside bin.
Energy
Replace Manual Thermostats
I will replace manual thermostats with programmable ones.
Waste
Use Reusable Bags
I will not accept any disposable bags when making purchases.