October 3 - October 24, 2018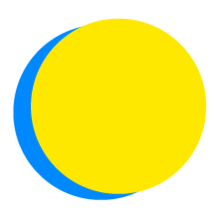 Ellen Davis
POINTS TOTAL
0

TODAY

0

THIS WEEK

423

TOTAL
participant impact
UP TO

1.0

community event

hosted or attended

UP TO

9.0

disposable cups

not sent to the landfill

UP TO

0.0

hours

volunteered

UP TO

90

minutes

spent learning

UP TO

60

minutes

spent outdoors

UP TO

8.0

plastic containers

not sent to the landfill

UP TO

10

plastic straws

not sent to the landfill

UP TO

20

whole food meals

consumed
Waste
Use a Reusable Mug
I will avoid sending 1 disposable cup(s) to the landfill each day by using a reusable mug.
Waste
Reduce Single-Use Disposables
Historically, marginalized and low-income communities live closer to landfills, contributing to a multitude of health problems. I will find out how I can limit single-use items and do my best to limit the waste I generate.
Health
Audit Toxic Cleaning Products in my Home
I will spend 30 minutes researching toxic chemicals found in cleaning supplies and personal care products and remove them from my home.
Nature
Explore My Area
I will explore at least one new hiking trail or nature walk in my area.
Food
Watch a Documentary about Food Sovereignty
I will watch 1 documentary(ies) about food sovereignty: the right of local peoples to control their own food systems including markets, ecological resources, food cultures and production methods.
Waste
Skip the Straw
Plastic bags and small plastic pieces like straws are most likely to get swept into our waterways. I will keep 1 plastic straw(s) out of the landfill and ocean each day by refusing straws or using my own glass/metal straw.
Food
Whole Foods Diet
I will enjoy 2 meal(s) each day free of processed foods.
Food
Try a New Way to Prep
I will try a new method of food preparation, such as canning, pickling, or baking bread.
Nature
Join An Outdoor Project
I will join an outdoor restoration project in my community.
Reflection, encouragement, and relationship building are all important aspects of getting a new habit to stick.
Share thoughts, encourage others, and reinforce positive new habits on the Feed.
To get started, share "your why." Why did you join the challenge and choose the actions you did?