October 3 - October 24, 2018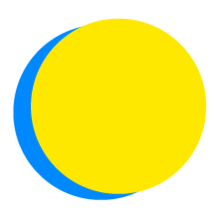 Melissa Dick
Points Total
0

Today

0

This Week

286

Total
Participant Impact
up to

4.0

meatless or vegan meals

consumed

up to

10

whole food meals

consumed

up to

10

plastic bottles

not sent to the landfill

up to

4.0

public officials or leaders

contacted

up to

1.0

documentaries

watched

up to

95

minutes

spent learning
Food
Advocate for More Food Options
I will advocate for local and/or organic food options at work or on campus.
Food
Reduce Animal Products
I will enjoy 1 meatless meal(s) and/or 3 vegan meal(s) each day this week.
Food
Meet My Local Farmers
I will visit my nearest farm to find out who produces my food, and will learn about the quality of life of those who produce my food in other regions of the world to make better choices when I shop.
Food
Watch a Documentary about Food Sovereignty
I will watch 1 documentary(ies) about food sovereignty: the right of local peoples to control their own food systems including markets, ecological resources, food cultures and production methods.
Waste
Use a Reusable Water Bottle
I will keep 10 disposable plastic bottle(s) from entering the waste stream by using a reusable water bottle.
Food
Whole Foods Diet
I will enjoy 2 meal(s) each day free of processed foods.
Food
Choose Organic Ingredients
I will enjoy 2 meal(s) cooked with organic ingredients each day.
Waste

Use a Reusable Water Bottle

While water bottles serve an important role in places for health and safety, we can do more to reduce the unnecessary use of them. Can you identify the barriers in making this a new habit? How can you set yourself up for success in making this a permanent change?

---

Going great love the challenge 

Food

Reduce Animal Products

What do you think contributes to people in North America eating more meat than in other places, and what does this say about North American values and ways of living? How do we start shifting a meat-focused food culture?

---

Food

Meet My Local Farmers

When you know who produces your food, you are connecting personally to your complex regional food system. What are the advantages of knowing who produces your food and where it comes from? Do you think this might enable someone to advocate for a better quality of life for those who produce their food, both near and far?

---

Food

Choose Organic Ingredients

Can organic farming feed the world? Which side of the argument do you fall on? Why?

---

Food

Advocate for More Food Options

Given the impact of pesticides, herbicides and fertilizers on both the natural world and our food systems, what do you think about the use of these products in agriculture?

---

Food

Watch a Documentary about Food Sovereignty

How does food sovereignty address the complex agrarian transition to modern food systems?

---

Michael Pollan states that "it is better to pay the grocer (our edit: or the farmer!) than the doctor." What are your thoughts on this?

---