October 3 - October 24, 2018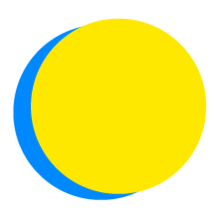 Elizabeth Dornbos
Points Total
0

Today

0

This Week

25

Total
Nature
Join An Outdoor Project
I will join an outdoor restoration project in my community.
Food
Plant an Herb Garden
I will plant an herb garden in my home, workplace, or dorm room.
Waste
Skip the Straw
Plastic bags and small plastic pieces like straws are most likely to get swept into our waterways. I will keep 5 plastic straw(s) out of the landfill and ocean each day by refusing straws or using my own glass/metal straw.
Waste
Use a Reusable Water Bottle
I will keep 5 disposable plastic bottle(s) from entering the waste stream by using a reusable water bottle.
Waste
Use Reusable Bags
I will not accept any disposable bags when making purchases.
Waste
Compost Food Waste
I will avoid sending up to .69 lbs (.31 kg) of food waste to the landfill each day by composting my food or learning how to.
Nature
Explore My Area
I will explore at least one new hiking trail or nature walk in my area.