October 3 - October 24, 2018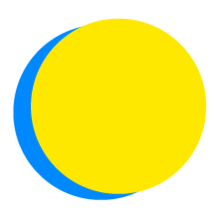 Ruth Ford
Points Total
0

Today

0

This Week

107

Total
Participant Impact
up to

4.0

disposable cups

not sent to the landfill

up to

2.0

plastic bottles

not sent to the landfill

up to

2.0

plastic straws

not sent to the landfill

up to

4.0

more servings

of fruits and vegetables

up to

15

minutes

spent learning
Health
Take Control
Both system and personal sustainability are important! I will develop a plan with my medical professionals to achieve my best health and live my life to the fullest.
Health
Know My health
I will get my Core Four Biometrics tests (blood pressure, cholesterol, blood sugar and BMI).
Energy
Choose Clean/Renewable Energy
I will sign up for my utility company's clean/renewable energy option.
Health
Exercise Daily
Exercise is a great stress blaster! I will exercise for 30 minute(s) each day.
Waste
Skip the Straw
Plastic bags and small plastic pieces like straws are most likely to get swept into our waterways. I will keep 1 plastic straw(s) out of the landfill and ocean each day by refusing straws or using my own glass/metal straw.
Health
Go get a check up
I will make an appointment for my annual physical.
Waste
Use a Reusable Water Bottle
I will keep 1 disposable plastic bottle(s) from entering the waste stream by using a reusable water bottle.
Waste
Use a Reusable Mug
I will avoid sending 2 disposable cup(s) to the landfill each day by using a reusable mug.
Food
Meet My Local Farmers
I will visit my nearest farm to find out who produces my food, and will learn about the quality of life of those who produce my food in other regions of the world to make better choices when I shop.
Health
More Fruits and Veggies
I will eat a heart healthy diet by adding 2 cup(s) of fruits and vegetables each day to achieve at least 4 cups per day.