October 3 - October 24, 2018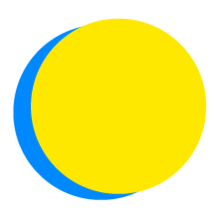 Evan Fransted
POINTS TOTAL
0

TODAY

0

THIS WEEK

381

TOTAL
participant impact
UP TO

1.0

community event

hosted or attended

UP TO

20

conversations

with people

UP TO

18

disposable cups

not sent to the landfill

UP TO

11

locally sourced meals

consumed

UP TO

90

minutes

spent exercising

UP TO

120

minutes

spent outdoors

UP TO

20

plastic bottles

not sent to the landfill

UP TO

9.0

plastic straws

not sent to the landfill
Community
Host a House Party
I will host a house party with 20 friends and/or colleagues to watch a movie or present a guest speaker on an environmental issue that matters to me.
Food
Plant an Herb Garden
I will plant an herb garden in my home, workplace, or dorm room.
Waste
Use a Reusable Mug
I will avoid sending 3 disposable cup(s) to the landfill each day by using a reusable mug.
Waste
Skip the Straw
Plastic bags and small plastic pieces like straws are most likely to get swept into our waterways. I will keep 3 plastic straw(s) out of the landfill and ocean each day by refusing straws or using my own glass/metal straw.
Nature
Explore My Area
I will explore at least one new hiking trail or nature walk in my area.
Waste
Use a Reusable Water Bottle
I will keep 5 disposable plastic bottle(s) from entering the waste stream by using a reusable water bottle.
Food
Buy From a Farmers Market
I will purchase produce and meat from a local farmers market or food co-op.
Food
Locally-Sourced Meals
I will source 2 meal(s) each day from local producers.
Community
Join my Neighborhood Association
I will join my neighborhood association or another local group.
Nature
Go for a Daily Walk
I will take a 15-minute walk outside each day.
Reflection, encouragement, and relationship building are all important aspects of getting a new habit to stick.
Share thoughts, encourage others, and reinforce positive new habits on the Feed.
To get started, share "your why." Why did you join the challenge and choose the actions you did?