October 3 - October 24, 2018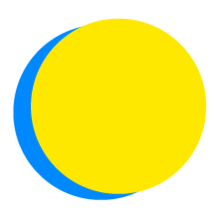 Abel Garcia
Points Total
0

Today

0

This Week

155

Total
Participant Impact
up to

6.0

more servings

of fruits and vegetables

up to

45

minutes

spent learning
Water
Get Involved in the Water Justice Movement
I will spend at least 5 minutes using the resources provided to learn about water justice and find out how I can get involved in local initiatives.
Waste
Recycle Everything I Can
Contamination prevents what is recyclable from being recycled. I will spend 10 minutes researching and recycling all materials that are accepted by local haulers or drop stations in my community.
Health
More Fruits and Veggies
I will eat a heart healthy diet by adding 2 cup(s) of fruits and vegetables each day to achieve at least 4 cups per day.
Waste
Use Reusable Bags
I will not accept any disposable bags when making purchases.
---

Myt challenges are going good

Water

Get Involved in the Water Justice Movement

Who is affected by polluted water or a lack of access to water in your region? How are they affected?

---

no  iam not afeccted........

What do you do if you find yourself in the situation of needing a bag for items but don't have a reuseable one with you? Carry things out in your hands? In a cart? Accept a disposable one? If you find yourself in this position often, what system could you put in place to try to establish this a successful habit?

---

13ghpnvjrgt;qge9d 8hun42u9x t8

Waste

Recycle Everything I Can

What have you learned about what is accepted by local haulers for recycling, what you can drop off or ship to certain places, and what is not recyclable in your area? What is the most difficult part of recycling for you?

---

i realy don't understaned 

Health

More Fruits and Veggies

What do you think contributes to people in North America eating more meat than any other places, and what does this say about North American values and ways of living? How can we start shifting from a meat-focused food culture to a more plant-based one?

---

I don't know.............