October 3 - October 24, 2018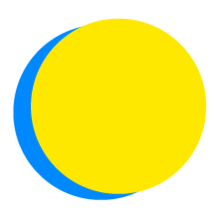 Erick 'Em' Garcia Chavez
"Giving this shit a try... 9-23-18"
Points Total
0

Today

0

This Week

23

Total
Health
Exercise Daily
Exercise is a great stress blaster! I will exercise for 30 minute(s) each day.
Health
Know My health
I will get my Core Four Biometrics tests (blood pressure, cholesterol, blood sugar and BMI).
Food
Reduce Animal Products
I will enjoy 1 meatless meal(s) and/or 1 vegan meal(s) each day this week.
Food
Try a New Way to Prep
I will try a new method of food preparation, such as canning, pickling, or baking bread.
Water
5-Minute Showers
I will save up to 20 gallons (75 L) of water each day by taking 5-minute showers.
---

Trying not to look at this competitively with the earning of points n stuff. If I wanna be a winner I'd lie and stack up the challenges and not do any work. But that'd defeat the purpose. My goal is to choose challenges that push me out of comport zone and helps me grow as an individual. I'm new to stuff like this. BUT, I'm always willing to try new things.