October 3 - October 24, 2018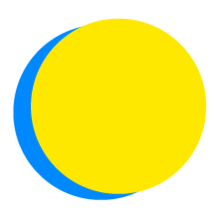 Francisca Garfia
POINTS TOTAL
0

TODAY

0

THIS WEEK

561

TOTAL
participant impact
UP TO

20

disposable cups

not sent to the landfill

UP TO

108

gallons of water

have been saved

UP TO

38

meatless or vegan meals

consumed

UP TO

30

minutes

spent learning

UP TO

60

minutes

spent outdoors

UP TO

20

plastic containers

not sent to the landfill
Water
Fix Leaky Faucets
I will fix faucets or report leaky faucets to facilities that have been wasting up to 9 gallons (34 L) of water per faucet every day.
Nature
Explore My Area
I will explore at least one new hiking trail or nature walk in my area.
Health
Take Control
Both system and personal sustainability are important! I will develop a plan with my medical professionals to achieve my best health and live my life to the fullest.
Health
Know My health
I will get my Core Four Biometrics tests (blood pressure, cholesterol, blood sugar and BMI).
Health
Go get a check up
I will make an appointment for my annual physical.
Waste
Visit a Waste Management Facility
I will spend at least 25 minutes visiting a local dump/transfer station, material recovery facility, and/or landfill to learn about the waste stream.
Energy
Turn it off
I will keep lights, electronics, and appliances turned off when not using them.
Waste
Reduce Single-Use Disposables
Historically, marginalized and low-income communities live closer to landfills, contributing to a multitude of health problems. I will find out how I can limit single-use items and do my best to limit the waste I generate.
Food
Meet My Local Farmers
I will visit my nearest farm to find out who produces my food, and will learn about the quality of life of those who produce my food in other regions of the world to make better choices when I shop.
Energy
Adjust the Thermostat
I will adjust my thermostat down 2 degrees from usual when I use the heat, and up 2 degrees when I use air conditioning.
Food
Reduce Animal Products
I will enjoy 1 meatless meal(s) and/or 1 vegan meal(s) each day this week.
Waste
Use a Reusable Mug
I will avoid sending 1 disposable cup(s) to the landfill each day by using a reusable mug.
Reflection, encouragement, and relationship building are all important aspects of getting a new habit to stick.
Share thoughts, encourage others, and reinforce positive new habits on the Feed.
To get started, share "your why." Why did you join the challenge and choose the actions you did?