October 3 - October 24, 2018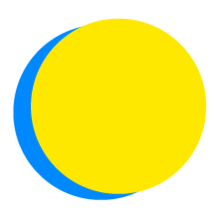 Steven Gierach
Points Total
0

Today

0

This Week

121

Total
Participant Impact
up to

30

disposable cups

not sent to the landfill

up to

24

plastic bottles

not sent to the landfill
Waste
Use a Reusable Mug
I will avoid sending 5 disposable cup(s) to the landfill each day by using a reusable mug.
Waste
Use a Reusable Water Bottle
I will keep 4 disposable plastic bottle(s) from entering the waste stream by using a reusable water bottle.
Waste

Use a Reusable Water Bottle

While water bottles serve an important role in places for health and safety, we can do more to reduce the unnecessary use of them. Can you identify the barriers in making this a new habit? How can you set yourself up for success in making this a permanent change?

---

 Not having a reusable water bottle is really the only thing stopping someone from completing this challenge

Maybe you've heard how good it is to switch from a single use coffee cup to a reuseable one but it's just hard to make the switch. Think about what stands in your way of making this a habit. By identifying the challenges, you can begin to work through them to have better success in taking this action. Knowing the difference you are making, how does it make you feel?

---

I feel more efficient in the morning.