October 3 - October 24, 2018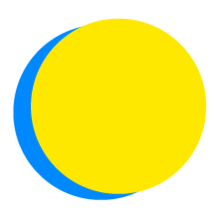 Logan Gregory
Points Total
0

Today

0

This Week

273

Total
Participant Impact
up to

11

pounds

waste composted

up to

330

minutes

spent exercising

up to

22

more servings

of fruits and vegetables
Energy
Choose LED Bulbs
I will replace 15 incandescent lightbulb(s) with Energy Star-certified LED bulbs, saving up to $14 per fixture per year.
Water
Mulch the Base of Trees and Plants
I will prevent water runoff and increase absorbency by mulching the base of plants and trees at my home or work.
Community
Volunteer in my Community
I will volunteer 20 hour(s) in my community during the challenge.
Water
Insulate Water Pipes and Water Heater
I will avoid wasting water while waiting for the shower or sink to heat up.
Water
Install a Low-Flow Showerhead
I will save up to 15 gallons (56 L) of water a day by installing a low-flow showerhead.
Community
Host a House Party
I will host a house party with 4 friends and/or colleagues to watch a movie or present a guest speaker on an environmental issue that matters to me.
Energy
Upgrade My Windows
I will upgrade the windows or weatherstripping in my home or office to reduce air leaks and save on energy costs.
Water
Ditch the Lawn
I will replace my lawn with a drought-tolerant landscape and save the water, money, and time I used to spend cutting the grass.
Nature
Explore My Area
I will explore at least one new hiking trail or nature walk in my area.
Energy
Switch to Cold Water
I will switch to washing my clothes in cold water, saving up to 1,600 lbs of C02 over the course of the next year.
Waste
Compost Food Waste
I will avoid sending up to .69 lbs (.31 kg) of food waste to the landfill each day by composting my food or learning how to.
Health
More Fruits and Veggies
I will eat a heart healthy diet by adding 2 cup(s) of fruits and vegetables each day to achieve at least 4 cups per day.
Food
Choose Organic Ingredients
I will enjoy 1 meal(s) cooked with organic ingredients each day.
Health
Exercise Daily
Exercise is a great stress blaster! I will exercise for 30 minute(s) each day.
Health
Happiness
I will write down three things every day that I am grateful for, or send one email every day thanking or praising someone.
---

I saved the world today with all of my challenges 

New to composting? Be sure to check out the action resource links to learn tips and more about it. As you transition from throwing food away to composting, what do you notice about how much you are tossing? Do you know how your compost will be used and the benefits it has on the environment?

---

Composting keeps food waste out of the landfill 

How does/can practicing gratitude keep you centered and motivated to work for a better world?

---

Appreciate the things you have in life

Health

More Fruits and Veggies

What do you think contributes to people in North America eating more meat than any other places, and what does this say about North American values and ways of living? How can we start shifting from a meat-focused food culture to a more plant-based one?

---

I ate way too many apples today

How can you incorporate other personal values (like quality time with friends or spending time in nature) into your exercise routine?

---

Going on hikes with friends

Food

Choose Organic Ingredients

Can organic farming feed the world? Which side of the argument do you fall on? Why?

---

Yes, organic farming can save the world