October 3 - October 24, 2018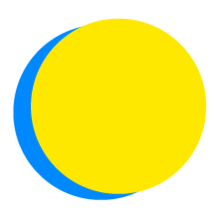 Cindy Gunderson
POINTS TOTAL
0

TODAY

0

THIS WEEK

472

TOTAL
participant impact
UP TO

10

locally sourced meals

consumed

UP TO

765

minutes

spent exercising

UP TO

120

minutes

spent learning

UP TO

34

whole food meals

consumed
Food
Meet My Local Farmers
I will visit my nearest farm to find out who produces my food, and will learn about the quality of life of those who produce my food in other regions of the world to make better choices when I shop.
Health
Happiness
I will write down three things every day that I am grateful for, or send one email every day thanking or praising someone.
Food
Try a New Way to Prep
I will try a new method of food preparation, such as canning, pickling, or baking bread.
Food
Buy From a Farmers Market
I will purchase produce and meat from a local farmers market or food co-op.
Food
Whole Foods Diet
I will enjoy 2 meal(s) each day free of processed foods.
Food
Choose Organic Ingredients
I will enjoy 2 meal(s) cooked with organic ingredients each day.
Health
Go get a check up
I will make an appointment for my annual physical.
Health
Avoid refined sugar
I will adopt a diet free of refined sugars, which eliminates sweetened beverages, candy, and processed foods.
Health
Exercise Daily
Exercise is a great stress blaster! I will exercise for 45 minute(s) each day.
Health
Support Pollution Reduction
I will spend at least 30 minutes learning about water and air quality issues in my area, how they are impacting human and environmental health, and how I can help.
Reflection, encouragement, and relationship building are all important aspects of getting a new habit to stick.
Share thoughts, encourage others, and reinforce positive new habits on the Feed.
To get started, share "your why." Why did you join the challenge and choose the actions you did?