October 3 - October 24, 2018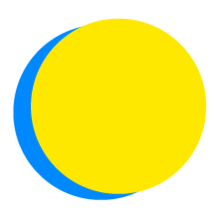 Kelly Hansen
Points Total
0

Today

0

This Week

881

Total
Participant Impact
up to

600

minutes

not spent in front of a screen

up to

22

plastic straws

not sent to the landfill

up to

1.0

waste audits

conducted

up to

22

pounds

waste composted

up to

315

minutes

spent exercising

up to

0.0

hours

volunteered

up to

1.0

community events

hosted or attended

up to

945

minutes

spent outdoors

up to

75

minutes

spent learning
Waste
Advocate For More Food Packaging Options
I will advocate for alternatives to single-use packaging at local grocery stores, markets, at work, or on campus.
Waste
Personal Waste Audit
I will collect all of my unrecyclable, non-compostable trash to raise my awareness of how much I send to the landfill.
Health
Learn About Local Environmental Justice Concerns
I will spend 60 minutes researching environmental justice concerns in my region, their causes, and local initiatives to address these concerns.
Water
Eco-friendly Gardening
I will plant native species, landscape with water-efficient plants, and use eco-friendly fertilizers.
Waste
Find Local Recycling Depots
I will spend at least 15 minutes finding out where to recycle the recyclable items that I can't put in my curbside bin.
Community
Join my Neighborhood Association
I will join my neighborhood association or another local group.
Nature
Join An Outdoor Project
I will join an outdoor restoration project in my community.
Water
Insulate Water Pipes and Water Heater
I will avoid wasting water while waiting for the shower or sink to heat up.
Nature
Explore My Area
I will explore at least one new hiking trail or nature walk in my area.
Nature
Spend Time Outside
I will replace 30 minute(s) each day typically spent inside (computer time, watching television, etc.) with quality time outside.
Waste
Compost Food Waste
I will avoid sending up to .69 lbs (.31 kg) of food waste to the landfill each day by composting my food or learning how to.
Nature
Go for a Daily Walk
I will take a 15-minute walk outside each day.
Waste
Skip the Straw
Plastic bags and small plastic pieces like straws are most likely to get swept into our waterways. I will keep 1 plastic straw(s) out of the landfill and ocean each day by refusing straws or using my own glass/metal straw.
Waste
Use Reusable Bags
I will not accept any disposable bags when making purchases.
Waste
Go Paperless
I will reduce the amount of paper mail that I receive by opting into paperless billing and ending unwanted subscriptions.
How can spending more time outdoors enhance your sense of place?

---

We visited Finch Arboretum and collected fall leaves to make a placemat.