October 3 - October 24, 2018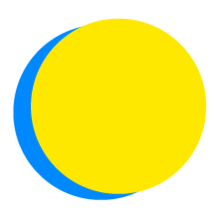 Julia Harper
POINTS TOTAL
0

TODAY

0

THIS WEEK

30

TOTAL
participant impact
UP TO

2.0

disposable cups

not sent to the landfill

UP TO

5.0

meatless or vegan meals

consumed

UP TO

1.0

plastic straw

not sent to the landfill

UP TO

1.0

pound

waste composted

UP TO

1.0

pound of paper

has been saved
Nature
Explore My Area
I will explore at least one new hiking trail or nature walk in my area.
Waste
Choose Two-Sided Printing
I will save up to .21 lbs (.09 kg) of paper each day by switching from one-sided printing to two-sided.
Waste
Use a Reusable Mug
I will avoid sending 2 disposable cup(s) to the landfill each day by using a reusable mug.
Waste
Compost Food Waste
I will avoid sending up to .69 lbs (.31 kg) of food waste to the landfill each day by composting my food or learning how to.
Waste
Skip the Straw
Plastic bags and small plastic pieces like straws are most likely to get swept into our waterways. I will keep 1 plastic straw(s) out of the landfill and ocean each day by refusing straws or using my own glass/metal straw.
Food
Reduce Animal Products
I will enjoy 5 meatless meal(s) and/or 0 vegan meal(s) each day this week.
Energy
Choose Clean/Renewable Energy
I will sign up for my utility company's clean/renewable energy option.
Reflection, encouragement, and relationship building are all important aspects of getting a new habit to stick.
Share thoughts, encourage others, and reinforce positive new habits on the Feed.
To get started, share "your why." Why did you join the challenge and choose the actions you did?