October 3 - October 24, 2018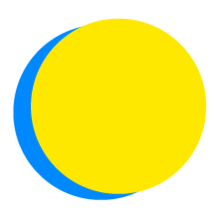 Noah Harvey
Points Total
0

Today

0

This Week

171

Total
Participant Impact
up to

90

minutes

spent exercising

up to

390

minutes

spent learning
Food
Zero-Waste Cooking
I will cook 3 meal(s) with zero-waste each day
Waste
Carry my Trash
I will carry all of my unrecyclable, non-compostable trash with me to raise my awareness of how much I send to the landfill.
Nature
Leave No Trace
I will practice the seven principles of Leave No Trace when doing nature activities alone or with family and friends.
Nature
Forage for My Food
I will use the 'Learn More' resources below to find where I can forage for my own food locally.
Health
Learn More about Food Deserts
I will spend 60 minutes learning about food deserts and find out how I can advocate for healthy and fresh food in my region.
Food
Smart Seafood Choices
I will visit seafoodwatch.org or download the app and commit to making better seafood choices for a healthier ocean.
Health
Exercise Daily
Exercise is a great stress blaster! I will exercise for 30 minute(s) each day.
Nature

Forage for My Food

Amongst the motivations for foraging are: a source of food; means of income; connecting with nature; cultural tradition; or transmitting "local ecological knowledge, and a means for stewarding local and native plant populations" (McLain et al. 2012, 13). Which of these would be your chief motivation and why?

---

iiiiiiiiiiiiiiiiiiiiiiiii