October 3 - October 24, 2018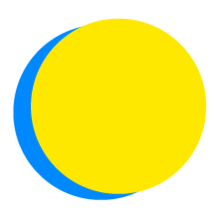 Rony Herrera
Points Total
0

Today

0

This Week

365

Total
Participant Impact
up to

0.0

meatless or vegan meals

consumed

up to

1.0

pounds

waste composted

up to

0.0

public officials or leaders

contacted

up to

4.0

minutes

spent learning
Waste
Compost Food Waste
I will avoid sending up to .69 lbs (.31 kg) of food waste to the landfill each day by composting my food or learning how to.
Energy
Choose Clean/Renewable Energy
I will sign up for my utility company's clean/renewable energy option.
Waste
Carry my Trash
I will carry all of my unrecyclable, non-compostable trash with me to raise my awareness of how much I send to the landfill.
Waste
Launch a Recycling Program
I will start a recycling program at my workplace or school. If a recycling program exists, I will advocate for ways to improve and expand it.
Transportation
Improve a Bus Stop
I will improve a bus stop in my neighborhood by posting the stop schedule, adding seating or shelter, adding art or flowers, picking up litter, or some other small improvement.
Energy
Adjust the Thermostat
I will adjust my thermostat down 2 degrees from usual when I use the heat, and up 2 degrees when I use air conditioning.
Nature
Advocate for Green Spaces
I will call or write 0 public official(s) each day to advocate for more green spaces around my town.
Food
Reduce Animal Products
I will enjoy 0 meatless meal(s) and/or 0 vegan meal(s) each day this week.
Health
Learn About Local Environmental Justice Concerns
I will spend 4 minutes researching environmental justice concerns in my region, their causes, and local initiatives to address these concerns.