October 3 - October 24, 2018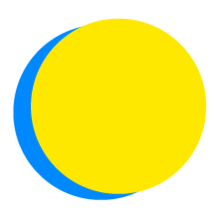 Jayden Hill-Mahlet
POINTS TOTAL
0

TODAY

0

THIS WEEK

600

TOTAL
participant impact
UP TO

-36.0

disposable cups

not sent to the landfill

UP TO

4.0

lightbulbs

replaced

UP TO

105

minutes

spent learning

UP TO

8.0

plastic bottles

not sent to the landfill

UP TO

3.0

plastic straws

not sent to the landfill

UP TO

7.0

public officials or leaders

contacted
Energy
Choose Clean/Renewable Energy
I will sign up for my utility company's clean/renewable energy option.
Energy
Choose LED Bulbs
I will replace 4 incandescent lightbulb(s) with Energy Star-certified LED bulbs, saving up to $14 per fixture per year.
Food
Advocate for More Food Options
I will advocate for local and/or organic food options at work or on campus.
Food
Choose Organic Ingredients
I will enjoy 6 meal(s) cooked with organic ingredients each day.
Health
Learn About Local Environmental Justice Concerns
I will spend 5 minutes researching environmental justice concerns in my region, their causes, and local initiatives to address these concerns.
Food
Meet My Local Farmers
I will visit my nearest farm to find out who produces my food, and will learn about the quality of life of those who produce my food in other regions of the world to make better choices when I shop.
Health
Take Control
Both system and personal sustainability are important! I will develop a plan with my medical professionals to achieve my best health and live my life to the fullest.
Waste
Use a Reusable Mug
I will avoid sending -12 disposable cup(s) to the landfill each day by using a reusable mug.
Waste
Skip the Straw
Plastic bags and small plastic pieces like straws are most likely to get swept into our waterways. I will keep 1 plastic straw(s) out of the landfill and ocean each day by refusing straws or using my own glass/metal straw.
Waste
Go Paperless
I will reduce the amount of paper mail that I receive by opting into paperless billing and ending unwanted subscriptions.
Waste
Use a Reusable Water Bottle
I will keep 2 disposable plastic bottle(s) from entering the waste stream by using a reusable water bottle.
Waste
Use Reusable Bags
I will not accept any disposable bags when making purchases.
Reflection, encouragement, and relationship building are all important aspects of getting a new habit to stick.
Share thoughts, encourage others, and reinforce positive new habits on the Feed.
To get started, share "your why." Why did you join the challenge and choose the actions you did?
REFLECTION QUESTION

Energy

Choose Clean/Renewable Energy

How might you be able to get others involved in advocating for the shift to clean energy?

---

i did alot of my things you lkno

REFLECTION QUESTION

Changing lightbulbs is an excellent first step toward energy efficiency! In what other ways can you exercise your civic duty to protect the environment and reduce carbon emissions?

---

i did alot of thinghs in my past

---

heeloooooooComfort Food Recipes

Biscuits.
Casseroles.
Chicken Soup.
Chocolate Desserts.
Fried Chicken.
Lasagna.
Macaroni and Cheese.
Meatloaf.







---

Thanks, Jayden...The lasagna looks amazing! Did you try any of the recipes?

REFLECTION QUESTION

Health

Learn About Local Environmental Justice Concerns

Who is most affected by environmental degration and/or environmental irresponsiblity in your community? How are they affected?

---

---

yes i can think again boy now do the reflection asap  GET TO WORK.



REFLECTION QUESTION

How do environmental health, community health, and your personal health intersect?

---

REFLECTION QUESTION

Food

Meet My Local Farmers

When you know who produces your food, you are connecting personally to your complex regional food system. What are the advantages of knowing who produces your food and where it comes from? Do you think this might enable someone to advocate for a better quality of life for those who produce their food, both near and far?

---

i am a champion at bthis stuff here is the best

REFLECTION QUESTION

Food

Choose Organic Ingredients

Can organic farming feed the world? Which side of the argument do you fall on? Why?

---

this is the best i ahve ever done



REFLECTION QUESTION

Food

Advocate for More Food Options

Given the impact of pesticides, herbicides and fertilizers on both the natural world and our food systems, what do you think about the use of these products in agriculture?

---

they are very goog at this



REFLECTION QUESTION

What do you do if you find yourself in the situation of needing a bag for items but don't have a reuseable one with you? Carry things out in your hands? In a cart? Accept a disposable one? If you find yourself in this position often, what system could you put in place to try to establish this a successful habit?

---

REFLECTION QUESTION

Waste

Use a Reusable Water Bottle

While water bottles serve an important role in places for health and safety, we can do more to reduce the unnecessary use of them. Can you identify the barriers in making this a new habit? How can you set yourself up for success in making this a permanent change?

---