October 3 - October 24, 2018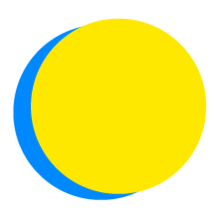 Anita Hively
POINTS TOTAL
0

TODAY

0

THIS WEEK

342

TOTAL
participant impact
UP TO

1.0

documentary

watched

UP TO

80

minutes

spent exercising

UP TO

215

minutes

spent learning

UP TO

585

minutes

being mindful

UP TO

0.0

minutes

not spent in front of a screen
Waste
Recycle Everything I Can
Contamination prevents what is recyclable from being recycled. I will spend 10 minutes researching and recycling all materials that are accepted by local haulers or drop stations in my community.
Health
Exercise Daily
Exercise is a great stress blaster! I will exercise for 20 minute(s) each day.
Health
Audit Toxic Cleaning Products in my Home
I will spend 60 minutes minutes researching toxic chemicals found in cleaning supplies and personal care products and remove them from my home.
Waste
Find Local Recycling Depots
I will spend at least 45 minutes finding out where to recycle the recyclable items that I can't put in my curbside bin.
Health
Go get a check up
I will make an appointment for my annual physical.
Health
Know My health
I will get my Core Four Biometrics tests (blood pressure, cholesterol, blood sugar and BMI).
Food
Watch a Documentary about Food Sovereignty
I will watch 1 documentary(ies) about food sovereignty: the right of local peoples to control their own food systems including markets, ecological resources, food cultures and production methods.
Simplicity
Eat Mindfully
I will eat all of my meals without distractions, e.g., phone, computer, TV, or newspaper.
Simplicity
Less Screen Time
I will replace 30 minites minute(s) of screen time each day with other activities.
Reflection, encouragement, and relationship building are all important aspects of getting a new habit to stick.
Share thoughts, encourage others, and reinforce positive new habits on the Feed.
To get started, share "your why." Why did you join the challenge and choose the actions you did?