October 3 - October 24, 2018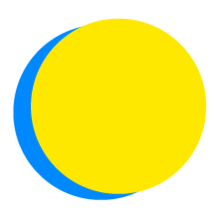 Steve Jannsen
Points Total
0

Today

0

This Week

375

Total
Participant Impact
up to

20

plastic straws

not sent to the landfill

up to

60

minutes

spent learning
Waste
Visit a Waste Management Facility
I will spend at least 60 minutes visiting a local dump/transfer station, material recovery facility, and/or landfill to learn about the waste stream.
Health
Happiness
I will write down three things every day that I am grateful for, or send one email every day thanking or praising someone.
Waste
Personal Waste Audit
I will collect all of my unrecyclable, non-compostable trash to raise my awareness of how much I send to the landfill.
Energy
Heat and Cool Naturally
I will naturally heat and cool my house, office, or dorm room by opening or closing my windows, curtains, and blinds, and by using fans.
Waste
Use Reusable Bags
I will not accept any disposable bags when making purchases.
Waste
Skip the Straw
Plastic bags and small plastic pieces like straws are most likely to get swept into our waterways. I will keep 1 plastic straw(s) out of the landfill and ocean each day by refusing straws or using my own glass/metal straw.
---

I've learned that life can actually be lived without straws and I'll continue to go strawless from now on.  From our tour of the MRF facility I also learned of some materials that can't be recycled that I previously thought were recyclable.  That will change my future recycling habits.  It will also make me even more resistant to using plastic bags from stores.  As I hoped, the whole challenge activity actually was a fun way for me to both reinforce and learn.

---

This sounds like a fun way to do more of what's already in my heart.  I'm looking forward to learning some new ways to become a more environmentally friendly person.  I'm also looking forward to beginning some lifelong changes in my habits.