October 3 - October 24, 2018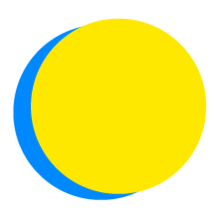 Andrea Jones
Points Total
0

Today

0

This Week

217

Total
Participant Impact
up to

70

pounds of CO2

have been saved

up to

20

minutes

being mindful

up to

8.0

disposable cups

not sent to the landfill

up to

3.0

plastic straws

not sent to the landfill
Water
Say No to Plastic Straws
An estimated 71% of seabirds and 30% of turtles have been found with plastics in their stomachs. When they ingest plastic, marine life has a 50% mortality rate. By asking for no straw when placing a drink order, I will keep 1 plastic straw(s) of out of the ocean each day.
Simplicity
Needs Vs. Wants
I will adopt a "Needs Vs. Wants" approach and only buy things I need.
Simplicity
Meditate
I will meditate or create a moment of silence for 10 minute(s) each day to reflect on things important to me.
Energy
Switch to Cold Water
I will switch to washing my clothes in cold water, saving up to 1,600 lbs of C02 over the course of the next year.
Waste
Use a Reusable Mug
I will avoid sending 1 disposable cup(s) to the landfill each day by using a reusable mug.
Waste
Go Paperless
I will reduce the amount of paper mail that I receive by opting into paperless billing and ending unwanted subscriptions.
Waste
Skip the Straw
Plastic bags and small plastic pieces like straws are most likely to get swept into our waterways. I will keep 1 plastic straw(s) out of the landfill and ocean each day by refusing straws or using my own glass/metal straw.