October 3 - October 24, 2018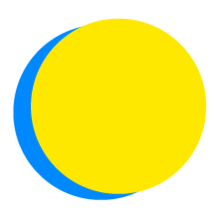 Ryan Kanzler
Points Total
0

Today

0

This Week

173

Total
Participant Impact
up to

10

plastic bottles

not sent to the landfill

up to

9.0

plastic straws

not sent to the landfill

up to

600

minutes

spent learning
Energy
Turn it off
I will keep lights, electronics, and appliances turned off when not using them.
Waste
Use a Reusable Water Bottle
I will keep 1 disposable plastic bottle(s) from entering the waste stream by using a reusable water bottle.
Waste
Use Reusable Bags
I will not accept any disposable bags when making purchases.
Waste
Recycle Everything I Can
Contamination prevents what is recyclable from being recycled. I will spend 60 minutes researching and recycling all materials that are accepted by local haulers or drop stations in my community.
Health
Know My health
I will get my Core Four Biometrics tests (blood pressure, cholesterol, blood sugar and BMI).
Waste
Skip the Straw
Plastic bags and small plastic pieces like straws are most likely to get swept into our waterways. I will keep 1 plastic straw(s) out of the landfill and ocean each day by refusing straws or using my own glass/metal straw.
---

What you pay attention to gets results!

How is electricity generated where you live? How does it impact the environment, animals, and humans?

---

Adding smart lights helps with keeping things turned off!

What do you do if you find yourself in the situation of needing a bag for items but don't have a reuseable one with you? Carry things out in your hands? In a cart? Accept a disposable one? If you find yourself in this position often, what system could you put in place to try to establish this a successful habit?

---

I have to be more proactive about having bags in my cars!