October 3 - October 24, 2018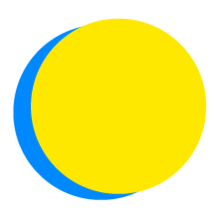 Chalam Kashyap
Points Total
0

Today

0

This Week

765

Total
Participant Impact
up to

36

disposable cups

not sent to the landfill

up to

60

minutes

spent learning

up to

5

locally sourced meals

consumed

up to

12

pounds of paper

have been saved

up to

24

plastic bottles

not sent to the landfill

up to

0

plastic straws

not sent to the landfill

up to

1

public officials or leaders

contacted

up to

1

waste audits

conducted
Food
Buy From a Farmers Market
I will purchase produce and meat from a local farmers market or food co-op.
Waste
Personal Waste Audit
I will collect all of my unrecyclable, non-compostable trash to raise my awareness of how much I send to the landfill.
Waste
Skip the Straw
Plastic bags and small plastic pieces like straws are most likely to get swept into our waterways. I will keep 0 plastic straw(s) out of the landfill and ocean each day by refusing straws or using my own glass/metal straw.
Waste
Use a Reusable Water Bottle
I will keep 2 disposable plastic bottle(s) from entering the waste stream by using a reusable water bottle.
Food
Advocate for More Food Options
I will advocate for local and/or organic food options at work or on campus.
Food
Plant an Herb Garden
I will plant an herb garden in my home, workplace, or dorm room.
Waste
Use Reusable Bags
I will not accept any disposable bags when making purchases.
Waste
Go Paperless
I will reduce the amount of paper mail that I receive by opting into paperless billing and ending unwanted subscriptions.
Waste
Choose Two-Sided Printing
I will save up to .21 lbs (.09 kg) of paper each day by switching from one-sided printing to two-sided.
Waste
Advocate For More Food Packaging Options
I will advocate for alternatives to single-use packaging at local grocery stores, markets, at work, or on campus.
Waste
Launch a Recycling Program
I will start a recycling program at my workplace or school. If a recycling program exists, I will advocate for ways to improve and expand it.
Waste
Find Local Recycling Depots
I will spend at least 30 minutes finding out where to recycle the recyclable items that I can't put in my curbside bin.
Food
Meet My Local Farmers
I will visit my nearest farm to find out who produces my food, and will learn about the quality of life of those who produce my food in other regions of the world to make better choices when I shop.
Waste
Use a Reusable Mug
I will avoid sending 3 disposable cup(s) to the landfill each day by using a reusable mug.
Waste
Visit a Waste Management Facility
I will spend at least 20 minutes visiting a local dump/transfer station, material recovery facility, and/or landfill to learn about the waste stream.