October 3 - October 24, 2018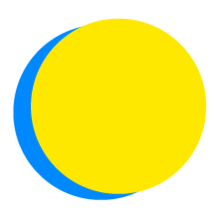 Lacey Kloster
POINTS TOTAL
0

TODAY

0

THIS WEEK

111

TOTAL
participant impact
UP TO

1.0

waste audit

conducted
Waste
Personal Waste Audit
I will collect all of my unrecyclable, non-compostable trash to raise my awareness of how much I send to the landfill.
Create Your Own Action
Explore Options for Solar at my house
My fiance and I just purchased our first house and during the challenge I want to determine the feasibility of us installing solar panels, including: determining feasibility for our roof, getting a cost estimate for installation and determining what tax/other financial benefits could help us.
Reflection, encouragement, and relationship building are all important aspects of getting a new habit to stick.
Share thoughts, encourage others, and reinforce positive new habits on the Feed.
To get started, share "your why." Why did you join the challenge and choose the actions you did?
---

Just started tracking the challenge today because I was travelling and moving this last weekend, making it difficult ot track my waste... (and I was generating a lot more than usual!).  For the last ~24 hours I've thrown away floss, a food to-go box container, a little instant coffee packet, a fruit sticker, and ~5 paper towels from the bathroom.  Not too bad, really.  I am looking to start finding trends in what I throw away often and can reduce - already thinking I could bring my own towel to the office instead of using disposable paper towels.