October 3 - October 24, 2018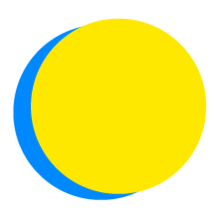 Tara Lavalette
Points Total
0

Today

0

This Week

4

Total
Waste
Reduce Single-Use Disposables
Historically, marginalized and low-income communities live closer to landfills, contributing to a multitude of health problems. I will find out how I can limit single-use items and do my best to limit the waste I generate.
Waste
Skip the Straw
Plastic bags and small plastic pieces like straws are most likely to get swept into our waterways. I will keep 2 plastic straw(s) out of the landfill and ocean each day by refusing straws or using my own glass/metal straw.
Waste
Use a Reusable Water Bottle
I will keep 3 disposable plastic bottle(s) from entering the waste stream by using a reusable water bottle.
Waste
Use a Reusable Mug
I will avoid sending 4 disposable cup(s) to the landfill each day by using a reusable mug.
Health
Take Control
Both system and personal sustainability are important! I will develop a plan with my medical professionals to achieve my best health and live my life to the fullest.
Health
Learn About Local Environmental Justice Concerns
I will spend 15 minutes researching environmental justice concerns in my region, their causes, and local initiatives to address these concerns.
Waste
Use Reusable Bags
I will not accept any disposable bags when making purchases.