October 3 - October 24, 2018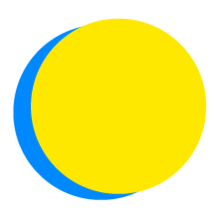 Maria Lenartowska
Points Total
0

Today

0

This Week

17

Total
Waste
Find Local Recycling Depots
I will spend at least 5 minutes finding out where to recycle the recyclable items that I can't put in my curbside bin.
Waste
Go Paperless
I will reduce the amount of paper mail that I receive by opting into paperless billing and ending unwanted subscriptions.
Waste
Carry my Trash
I will carry all of my unrecyclable, non-compostable trash with me to raise my awareness of how much I send to the landfill.
Waste
Reduce Single-Use Disposables
Historically, marginalized and low-income communities live closer to landfills, contributing to a multitude of health problems. I will find out how I can limit single-use items and do my best to limit the waste I generate.
Waste
Advocate For More Food Packaging Options
I will advocate for alternatives to single-use packaging at local grocery stores, markets, at work, or on campus.
Waste
Visit a Waste Management Facility
I will spend at least 10 minutes visiting a local dump/transfer station, material recovery facility, and/or landfill to learn about the waste stream.