October 3 - October 24, 2018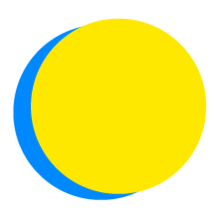 megan luckenbach
"Reduce, Reuse, Recycle "
Points Total
0

Today

0

This Week

70

Total
Participant Impact
up to

1.0

plastic containers

not sent to the landfill
Waste
Use Reusable Bags
I will not accept any disposable bags when making purchases.
Waste
Go Paperless
I will reduce the amount of paper mail that I receive by opting into paperless billing and ending unwanted subscriptions.
Waste
Reduce Single-Use Disposables
Historically, marginalized and low-income communities live closer to landfills, contributing to a multitude of health problems. I will find out how I can limit single-use items and do my best to limit the waste I generate.
---

I only have 2 reusable bags so I have also started reusing my plastic bags in order to get as many uses out of them before having to discard them. So far everything is going very well!

---

We keep our plastic bags in a larger bag near our kitchen and then take them to the store with us - they have a big bin outside for recycling of plastic bags there.