October 3 - October 24, 2018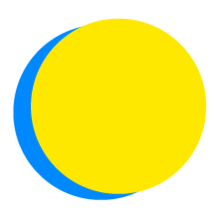 Matthew Mentone
Points Total
0

Today

0

This Week

292

Total
Participant Impact
up to

30

minutes

spent learning

up to

5

lightbulbs

replaced

up to

4

plastic bottles

not sent to the landfill

up to

4

plastic straws

not sent to the landfill

up to

4

pounds

waste composted

up to

7

whole food meals

consumed
Waste
Use a Reusable Water Bottle
I will keep 2 disposable plastic bottle(s) from entering the waste stream by using a reusable water bottle.
Waste
Compost Food Waste
I will avoid sending up to .69 lbs (.31 kg) of food waste to the landfill each day by composting my food or learning how to.
Water
Say No to Plastic Straws
An estimated 71% of seabirds and 30% of turtles have been found with plastics in their stomachs. When they ingest plastic, marine life has a 50% mortality rate. By asking for no straw when placing a drink order, I will keep 1 plastic straw(s) of out of the ocean each day.
Energy
Adjust the Thermostat
I will adjust my thermostat down 2 degrees from usual when I use the heat, and up 2 degrees when I use air conditioning.
Energy
Choose LED Bulbs
I will replace 5 incandescent lightbulb(s) with Energy Star-certified LED bulbs, saving up to $14 per fixture per year.
Food
Whole Foods Diet
I will enjoy 1 meal(s) each day free of processed foods.
Food
Join a Local CSA
I will sign up for a local CSA (Community-Supported Agriculture).
Food
Meet My Local Farmers
I will visit my nearest farm to find out who produces my food, and will learn about the quality of life of those who produce my food in other regions of the world to make better choices when I shop.