October 3 - October 24, 2018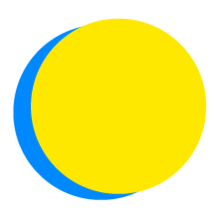 Darina Micheva
Points Total
0

Today

0

This Week

52

Total
Simplicity
Eat Mindfully
I will eat all of my meals without distractions, e.g., phone, computer, TV, or newspaper.
Simplicity
De-Clutter My Home
I will de-clutter, clean, and donate or recycle unneeded items in my home.
Simplicity
Track my Purchases
I will spend 5 minutes each day maintaining a record of all my purchases and learning about my spending habits.
Simplicity
Meditate
I will meditate or create a moment of silence for 5 minute(s) each day to reflect on things important to me.
Water
Install a Low-Flow Showerhead
I will save up to 15 gallons (56 L) of water a day by installing a low-flow showerhead.
Simplicity
Needs Vs. Wants
I will adopt a "Needs Vs. Wants" approach and only buy things I need.
Nature
Explore My Area
I will explore at least one new hiking trail or nature walk in my area.