October 3 - October 24, 2018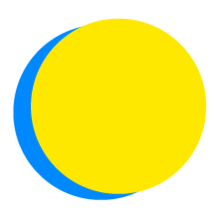 Stacy Mitchell
Points Total
0

Today

0

This Week

11

Total
Water
5-Minute Showers
I will save up to 20 gallons (75 L) of water each day by taking 5-minute showers.
Water
Fix Leaky Faucets
I will fix faucets or report leaky faucets to facilities that have been wasting up to 9 gallons (34 L) of water per faucet every day.
Food
Whole Foods Diet
I will enjoy 1 meal(s) each day free of processed foods.
Food
Choose Organic Ingredients
I will enjoy 1 meal(s) cooked with organic ingredients each day.
Water
Say No to Plastic Straws
An estimated 71% of seabirds and 30% of turtles have been found with plastics in their stomachs. When they ingest plastic, marine life has a 50% mortality rate. By asking for no straw when placing a drink order, I will keep 5 plastic straw(s) of out of the ocean each day.