October 3 - October 24, 2018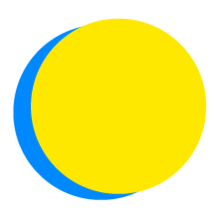 Maab Mohammed
Points Total
0

Today

0

This Week

11

Total
Energy
Choose LED Bulbs
I will replace 3 incandescent lightbulb(s) with Energy Star-certified LED bulbs, saving up to $14 per fixture per year.
Energy
Choose Clean/Renewable Energy
I will sign up for my utility company's clean/renewable energy option.
Energy
Adjust the Thermostat
I will adjust my thermostat down 2 degrees from usual when I use the heat, and up 2 degrees when I use air conditioning.
Food
Weekly Meal Planning
I will reduce food waste and save money by planning a weekly menu, only buying the ingredients I need.
Food
Plant an Herb Garden
I will plant an herb garden in my home, workplace, or dorm room.
Food
Reduce Animal Products
I will enjoy 3 meatless meal(s) and/or 3 vegan meal(s) each day this week.