October 3 - October 24, 2018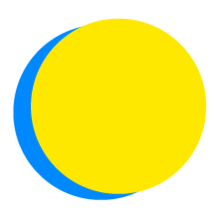 Dawn Montes
Points Total
0

Today

0

This Week

48

Total
Simplicity
Less Screen Time
I will replace 30 minute(s) of screen time each day with other activities.
Simplicity
Meditate
I will meditate or create a moment of silence for 20 minute(s) each day to reflect on things important to me.
Simplicity
Eat Mindfully
I will eat all of my meals without distractions, e.g., phone, computer, TV, or newspaper.
Waste
Reduce Single-Use Disposables
Historically, marginalized and low-income communities live closer to landfills, contributing to a multitude of health problems. I will find out how I can limit single-use items and do my best to limit the waste I generate.
Waste
Advocate For More Food Packaging Options
I will advocate for alternatives to single-use packaging at local grocery stores, markets, at work, or on campus.