October 3 - October 24, 2018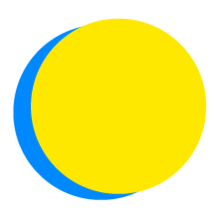 Yesenia Morales
Points Total
0

Today

0

This Week

115

Total
Participant Impact
up to

3.0

plastic straws

not sent to the landfill

up to

6.0

minutes

spent exercising

up to

6.0

minutes

spent outdoors
Nature
Go for a Daily Walk
I will take a 2-minute walk outside each day.
Waste
Skip the Straw
Plastic bags and small plastic pieces like straws are most likely to get swept into our waterways. I will keep 1 plastic straw(s) out of the landfill and ocean each day by refusing straws or using my own glass/metal straw.
Food
Choose Organic Ingredients
I will enjoy 3 meal(s) cooked with organic ingredients each day.
How could you incorporate other "R's" -- reduce, reuse, refuse, repair, repurpose, etc. -- into your lifestyle?

---

Help cleaning waste is another way in changing the world.

Nature

Go for a Daily Walk

How do you experience your neighborhood or city differently when walking instead of driving?

---

Nature is a best of the,  best thing in helping are world make a chang. 

Food

Choose Organic Ingredients

Can organic farming feed the world? Which side of the argument do you fall on? Why?

---

The organic farming in the  world help a lot of people eat healthy. I fall in the side of agreeing with this statement because it can help me eat healthy.